Monuments & Installations
Art of Bronze can create any concept or idea you desire into bronze. Whether you require a model or heroic monument, no job is too difficult. We specialize in custom commissions and public monuments.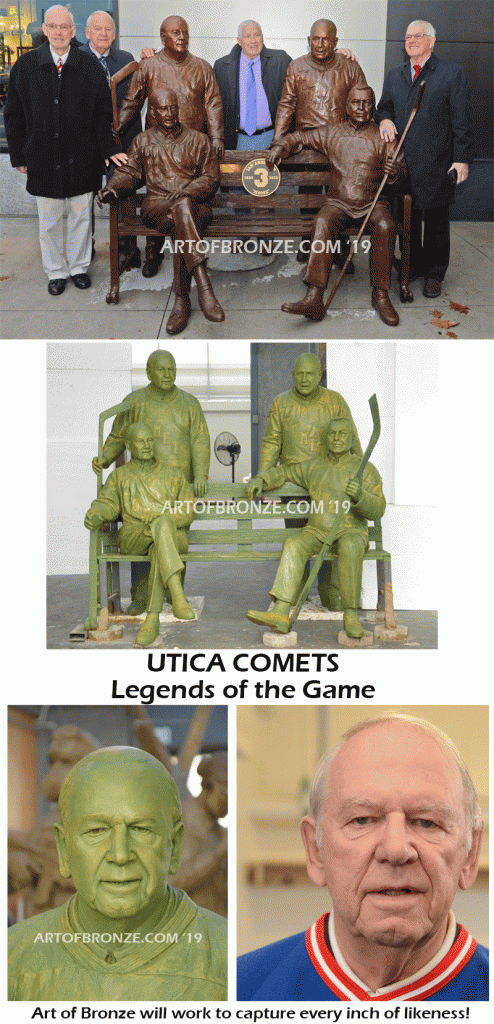 Art of Bronze was honored to create this magnificent life-size bronze statue of four Clinton Comet legends- Dave Armstrong, Jack Kane, Pierre Prevost, and Borden Smith. The statue also features a plaque in remembrance of Ian Anderson, the fifth in the group, who passed away in November of 2013.
Saturday, November 24, 2018
outside of the Adirondack Bank Center
Utica, NY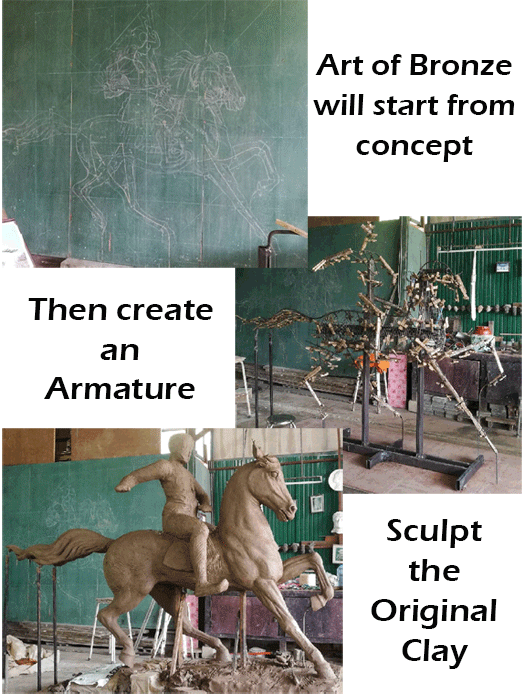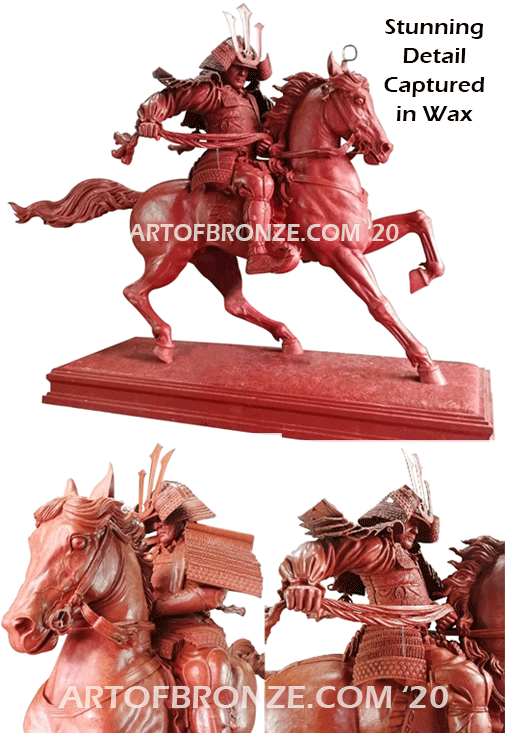 Incredible Life-Size Finished bronze casting!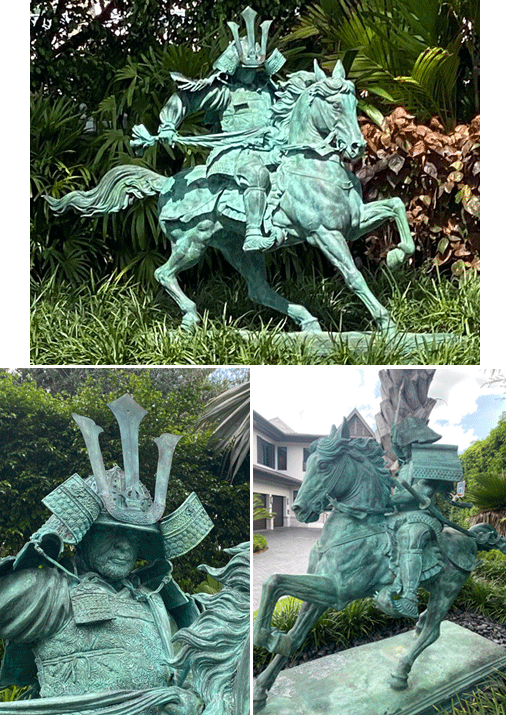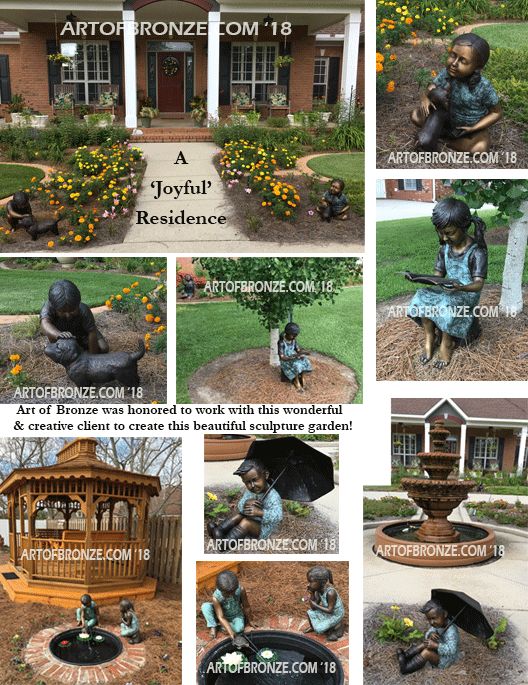 Art of Bronze was proud to provide "Spirit of America" to the Augusta-CSRA Vietnam War Memorial which was dedicated on March 29, 2019. National Vietnam War Veterans Day.  The Memorial honors all Augusta-CSRA Vietnam War Veterans, living and deceased, who were willing to sacrifice everything for our freedom.
The Vietnam War was the longest U.S. military conflict of the 20th century and the Military Order of the World Wars (MOWW) and the Vietnam War Memorial Initiative (VWMI) are proud to honor our heroes with this well-deserved and permanent tribute.
Augusta, Georgia and the Central Savannah River Area (CSRA) contributed more than 15,000 of their sons and daughters to the war in Vietnam – 169 of those service members made the ultimate sacrifice for our Nation and never returned. This memorial seeks to honor those who died and those who valiantly served.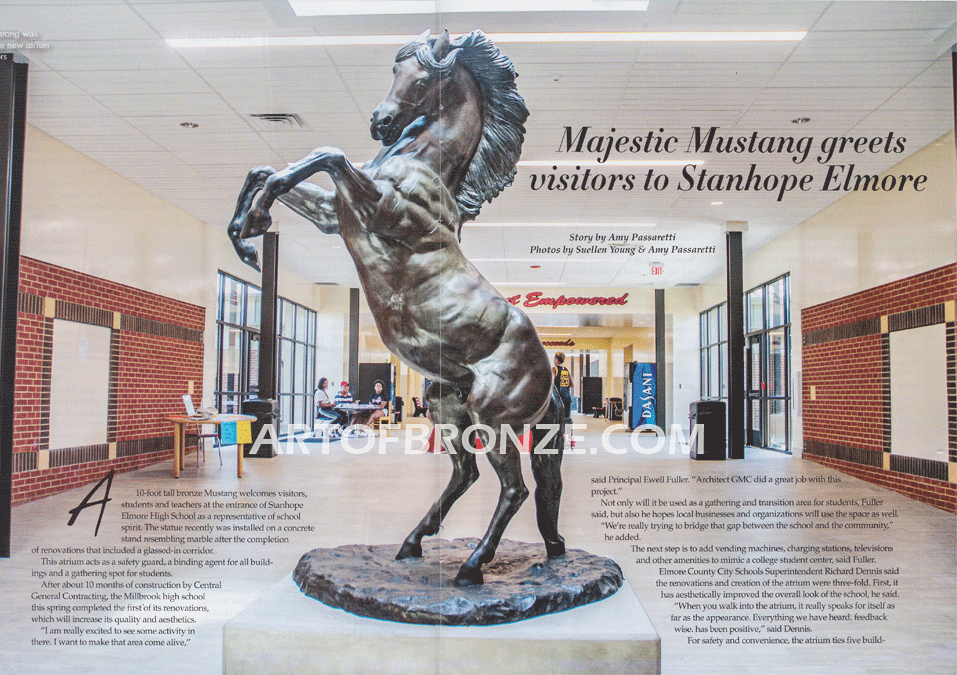 Art of Bronze was honored to create the 10 ft. tall "Wild Country" reared up bronze horse sculpture that welcomes visitors, students and teachers at the entrance of Stanhope Elmore High School as a representative of school spirit.  The statue was installed on a concrete stand resembling marble after the completion of renovations that included a glassed-in corridor.  The atrium acts as a safety guard and gathering spot for students.
Art of Bronze honored our country's military working dogs with this spectacular monument for the Mississippi Valley Veterans Memorial.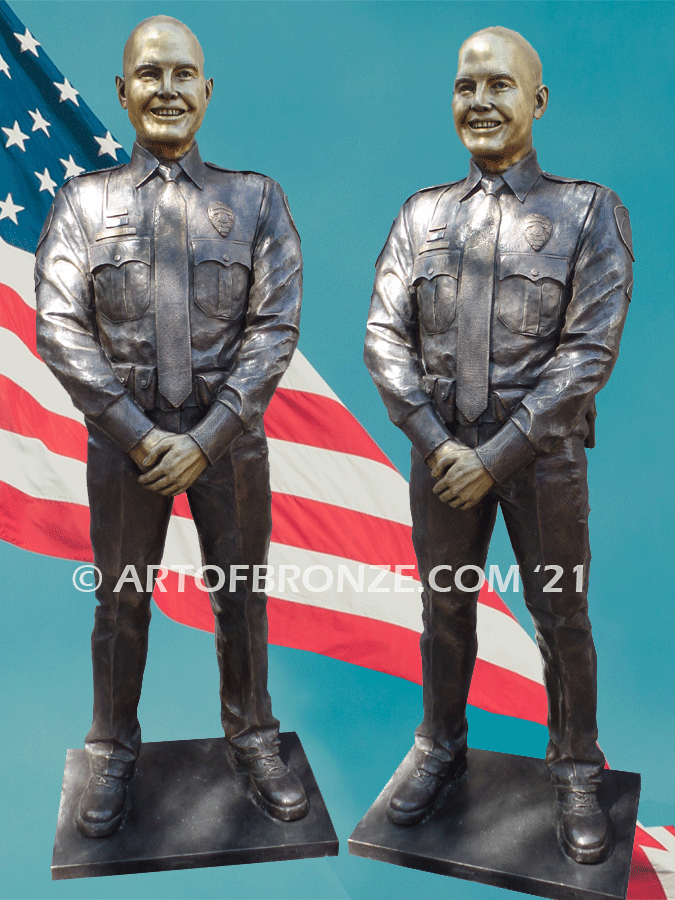 Art of Bronze was honored to create
"Forever Remember Midland Police Officer Nathan 'Hayden' Heidelberg"
Officer Nathan Heidelberg was killed in line of duty on March 5, 2019.  Officer Heidelberg
was field training officer who had been with the department for 5 years.